Date/Time
Date(s) - 02/25/2017
11:00 am - 2:00 pm
Location
Museum of the City of New York
Categories
The Netherland-America Foundation
cordially invites you to
Family Day at the Museum of the City of New York

Saturday, February 25, 2017
11am – 2pm
Join us for a family day inspired by the early Dutch history of New York City. Visit the groundbreaking exhibition Port Cities, of New York at Its Core, to discover objects that tell the story of New York's Dutch origins in New Amsterdam. Then head to the classroom for exploration of a 3D scale model of the Dutch trading town dating back to 1660, hands-on objects, maps and images to learn about the daily lives of the settlers. Look for stories that can be found in Delft tiles and then create a modern tile of your own!
Program
11am – 2pm
Although this is a drop-in program we advise that
you arrive no later than 12:30pm to take full advantage of
everything the program has to offer.
Location
Museum of the City of New York
1220 5th Avenue – 104th Street Entrance
New York, NY 10029
Entry
Kids $5 p.p.
Adults $7.50 p.p.
Includes a light snack and a drink for the kids.
About Port Cities
Travel back to the time of Henry Hudson's voyage into New York Harbor and follow the story of the city as it grew into the nation's economic and cultural capital on the shores of the Western Hemisphere's busiest harbor. Learn about more than 200 key objects and images from this period, including a ceremonial club from the Native people of the area; a slice of a wooden pipe that formed the original water system of the city; and William M. "Boss" Tweed's gold tiger-headed cane. Alongside these striking, one-of-a-kind artifacts, experience innovative interactive installations where you'll "meet" New Yorkers of the past – from Henry Hudson and Alexander Hamilton to Chinatown pioneer Wong Chin Foo and anarchist Emma Goldman. Discover what has changed and what has stayed the same as you take in digital projections of historic New York streetscapes that fade into contemporary views of the same scenes, created by New York photographer Jeff Chien-Hsing Liao.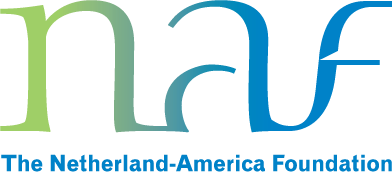 This exhibition has been made possible, in part, by a cultural grant from the Netherland-America Foundation